2011
Chénier Substation CANADA : TR 231, isolateur 36kN et 1+6kN (Alstom)
2011
Sulymania Substation IRAK: C10-650 with ABB
2012
Three Gorges Dam CHINA C8-550, C8-750 with Alstom
2013
Dolwin 2 Substation ALLEMAGNE: C10-1425 ; C8-1550 with ABB
2014
Sétif Substation ALGERIE : C10-170 with Siemens
2014
Nordbalt Substation Nybro FINLANDE : C8-1550 ; C10-1550 ; C8-1950 with ABB
2014
Al Link FINLANDE station for 2 substations with ABB
2014
Klaïpeda Porject LITHUANIE C8-1550 with ABB
2014
Dlink AUSTRALIE Station Post Insulators
2015
Biskra Substation ALGERIE with EIFFAGE Energie
2015
Madawaska: TR287 with ABB HVDC
2015
Fessenheim Substation 420Kv
2016
Johan Sverdrup Platforms: C8-450 ; C8-200 with ABB HVDC
2016
Vermoktoppen Statnett : C10-1425 with Eltel Network
2017
Churchill Falls Extension : TR369 with GE Canada for Nalcor's project
2018
Micoua & Manicouagan Project with Siemens Canada and Brazil for Hydro Québec
2020
Chamachouane Platforms Canada – SVC upgrade – support 9 KN – with ABB Sweden
2020
Sada Mayotte Substation - C4-450 et C4-170 – with Siemens
2022
PPI Nigeria C8-200 with Siemens
2022
Macouria Guyane Platforms – Supports 10 KN - with Siemens

CNR - Compagnie nationale du Rhône 
As a land developer for over 80 years and a player in the energy transition, CNR operates and develops the Rhône River.

CRESSALL - Leicestershire, UK
Over the last 100 years, Cressall Resistors have built an unrivalled reputation for advanced design and manufacturing excellence. Which is why our resistors are used around the world for the most demanding applications.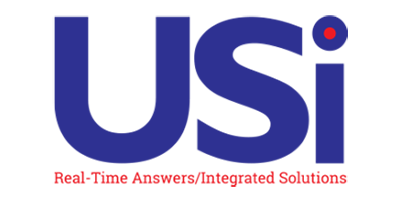 USI - USA
USi provides engineering services and advanced technology products for the electric power industry.

WABTEC
As the world's foremost rail technology company, we will lead the way in creating a more sustainable freight and passenger transportation network. Our values are based on safety, innovation for customers, operational excellence, and teamwork.
Wabtec operates under two financial reporting segments: Freight segment, which includes Equipment, Components, Services and Digital Electronics; and the Transit segment, which includes Equipment and Aftermarket Services.
Certifications and standardization