A COMPANY WITH EXPERTISE IN ELECTRICAL INSULATION
The century-old know-how of the company gives it seriousness and international renown.
The company is in France in the Drôme in a porcelain basin. We find other companies using this material (tableware, earthenware, ...)
Ceralep quickly positioned itself in electrical insulators, the main reason for this choice is the parent company of the time, nearby, Merlin Gerin of Grenoble
Ceralep specializes in the manufacture of porcelain electrical insulators by expanding its range, capacity, and production tools.
The successors of CERALEP's shareholders (Merlin Gerin, Alsthom, Keramik Laufen, Ceram PCC Insulators) have also brought a unique experience in the field of insulators for very high voltage.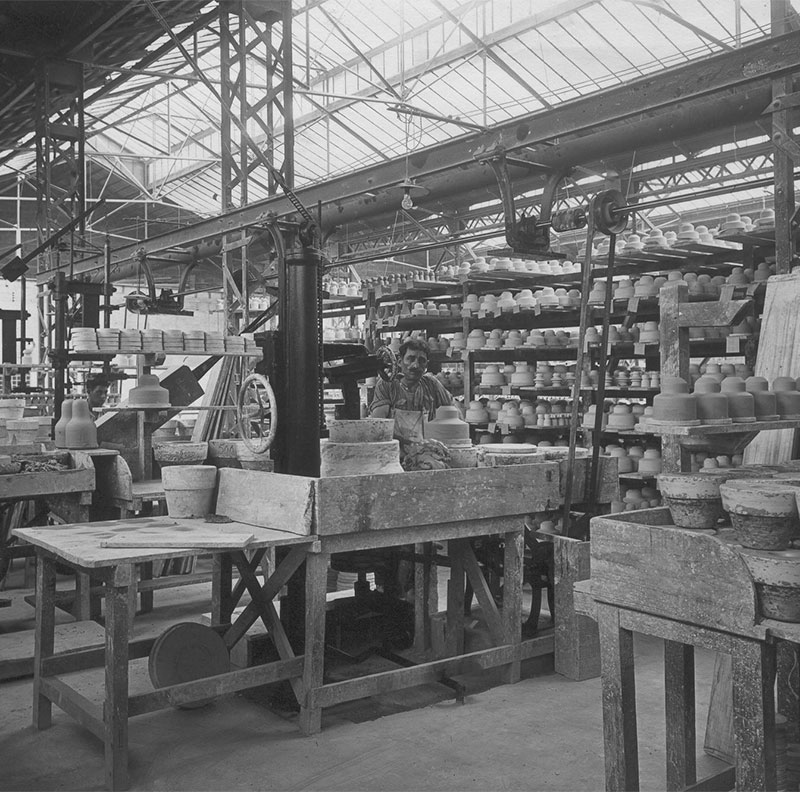 1921
Opening of a porcelain workshop
1923
This workshop is bought by MERLIN GERIN (group Schneider) and name is change to CERALEP
1972
ALSTHOM came into the capital
1989
KERAMIK AG LAUFEN bought shares of the company
1993
CERALEP is entierly bought by CERAM
2001
Takeover by PPC INSULATORS
2004
Transfer of ownership of the company to its employees in the form of a workers' cooperative name is change to CERALEP SN
2021
Ceralep celebrates its century
RESPECT FOR THE ENVIRONMENT
Concerned about the environmental impact of products and its production, the company is ISO 50001 certified (Energy Management).
The intrinsic characteristics of our locally formulated material give it a long life.
Our waste recycling and recovery policy makes it possible to reuse some of our chips from production.
Our cooked waste can also be reused in our paste as well as used in the waterproofing of ditches and road retention basins.
CERALEP SN, a century-old company, recognized products and certified
All our products meet the following standards: IEC 60273 - IEC 60168 - IEC 62155 - IEC 60672- IEC 60815... Among our product range: insulators for railway networks, hollows for switchgear, for electro filters, for high frequency...